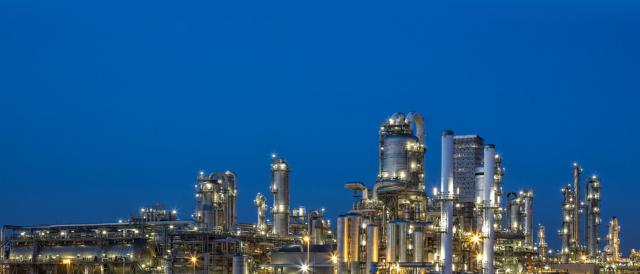 Petrochemistry – Chemistry
Main references
Office Chérifien des Phosphates (Sharifian Phosphate Office) - OCP
The world leader in the phosphate industry; from ore extraction to fertilizer production (Morocco)
Groupe Chimique Tunisien (Tunisian Chemical Group)
A pioneer in the phosphate industry, with the transformation and enrichment of ore (Tunisia)
Samir
Refining, storage and distribution of oil products (Morocco)
Société Africaine de Raffinage (African Refining Company) – SAR
Refining of oil products (Senegal)
Horizon Tangiers Terminals
Storage of crude oil (Morocco)
Sonara
National refining company (Cameroon)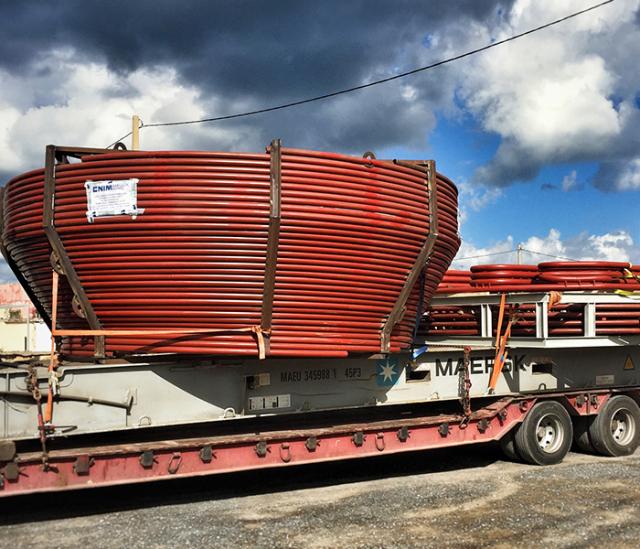 Like new!
Restoration of a nitric acid boiler, with elements requiring complex machining.
Competitive price in comparison with a new boiler; achieving a performance level equal to the original installation.
Challenges: Technical, sticking to the schedule
Client: Groupe Chimique Tunisien (Tunisian Chemical Group)
Date: 2016 (manufacture) & 2017 (assembly)
Location: Gabès, Tunisia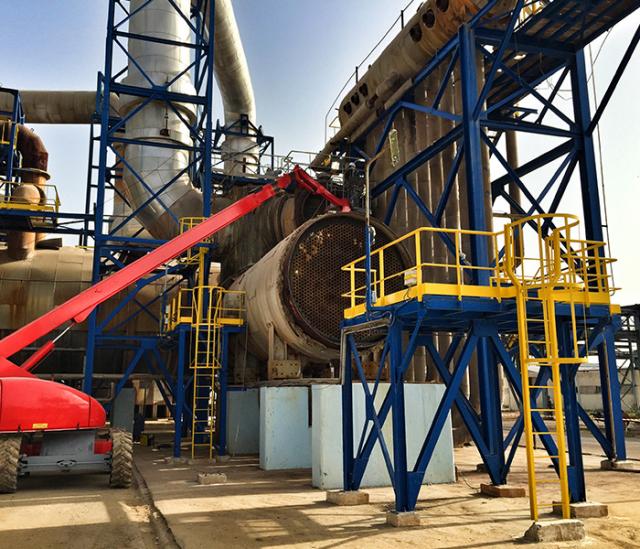 Prix d'Excellence 2016
Replacement of a recovery boiler. 
Our client awarded us the Prix d'Excellence 2016 for this project.
Challenges: Technical concerning the manufacture of a 120-tonne boiler and schedule challenges due to a closed-site with 25 days for disassembly and replacement of the boiler. Mobilization of a specialist 30-person team.
Client: Office Chérifien des Phosphates (Sharifian Phosphate Office) - OCP
Date: 2015-2016
Location: Safi, Morocco